Connecting China and the World
Trustable Hong Kong Dedicated Server Service Provider
Connecting China and the World
Trustable Hong Kong Dedicated Server Service Provider
BASIC HOSTING SERVICE EXHIBIT
1.SERVICE
SUNNYVISION will provide to Customer a basic hosting solution including Customer Area within an SUNNYVISION Data Center, Internet bandwidth transit for Customer Equipment (or Rental Equipment by SunnyVision) to connect to SUNNYVISION's Backbone and the public Internet, 24/7 Internet data center operator support for simple remote hand service, 24/7 access for maintenance of
Customer Equipment (or Rental Equipment by SunnyVision) and daily back-up tape changing service. (Server hardware, operating system software, monitoring, maintenance and management, reporting services, load balancing, and other
managed services options are also available upon specified in the Service Subscription Agreement)
The following choices of physical space are available: single server, quarter rack, half rack, full rack and a cage area of negotiable size not less than 100 square feet. A full rack represents the usable space of 450mm (W) X 793mm (D) X 1867mm (H).


2.FEES AND COMMITMENT
SUNNYVISION will make the Customer Area and bandwidth available to Customer within seven (7) days after execution of Service Subscription Agreement by Customer and SUNNYVISION. Service fees and charges will commence on the day Customer places Customer Equipment in Customer Area or on the 30th day following the execution of the Service Subscription Agreement by Customer, whichever is earlier. Customer shall pay SUNNYVISION all fees, including one time set up charges, monthly fees, and usage fees, indicated on Service Subscription Agreement.


3.TERM
The term of this Exhibit shall commence on the date of its execution by Customer and continue for an initial term of 12 month(s).


4.SERVICE LEVEL AGREEMENT
A. Downtime.
SUNNYVISION warrants that its network availability is 99.7%, i.e. Downtime will not exceed 130 minutes per month. Downtime means sustained packet loss in excess of fifty percent (50%) within SUNNYVISION's Backbone for fifteen (15) consecutive minutes due to the failure of SUNNYVISION to provide Service(s) for such period. Downtime does not include any network unavailability (i) during SUNNYVISION's scheduled maintenance time (ii) caused by factors outside the reasonable control of SUNNYVISION, (iii) resulting directly or indirectly from any act or omission by Customer or any third party, or (iv) resulting from equipment not within the sole control of SUNNYVISION. SUNNYVISION reserves three (3) regular scheduled maintenance time periods per week, of two (2) hours duration, for the purpose of maintaining and upgrading its Backbone. SUNNYVISION will notify Customer at least twenty-four (24) hours in advance of any scheduled maintenance, which in any event will not occur between 09:00 and 17:00 hours, Monday through Friday. SUNNYVISION will make all commercially reasonable efforts to notify Customer in advance of any emergency maintenance.

B. Bandwidth. SUNNYVISION will provide a shared transit bandwidth to local and global Internet from SUNNYVISION Backbone to Customer.

C. Network Monitoring, Reporting and Alerting Service. SUNNYVISION will provide Customer with a Web-based traffic usage report daily.

D. Investigation of Service Interruption. At Customer's request, SUNNYVISION will investigate any report of Downtime, and attempt to remedy any Downtime expeditiously. If SUNNYVISION reasonably determines that all facilities, systems and equipment furnished by SUNNYVISION are functioning properly, and that Downtime arose from some other cause, SUNNYVISION can continue to investigate the Downtime cause at the Customer's request and expense for labor and materials cost for services actually performed at the usual and customary rates for similar services provided by SUNNYVISION to Customers in the same locality.

E. Termination; Sole Remedy. In the event that more than fifteen (15) Downtime periods occurred as a result of three (3) or more non-consecutive Downtime events or eight (8) consecutive hours of Downtime occurs as a result of any single Downtime event, in either case within any single calendar month, and Customer so notifies SUNNYVISION within five (5) calendar days following the end of such calendar month, Customer shall be entitled to deem such persistent and/or recurring Downtime problem a material breach of SUNNYVISION's warranty for purposes of Section 3.2 of the Master Service Agreement, entitling Customer to terminate the Service Subscription Agreement without liability for the recurring service fees and charges for the remainder of the term of the Service Subscription Agreement. This Section 4 sets forth Customer's sole and exclusive remedy, and SUNNYVISION's entire liability, for any failure of the Basic Webhosting Service.


5.CERTAIN DEFINITIONS
"failure" of an equipment being monitored means that it did not respond to system availability check for five (5) consecutive minutes.
"Backbone" means the IP network within an SUNNYVISION Data Center that serves the IP traffic flow to and from Customer Equipment.
Capitalized terms used but not defined in this Service Exhibit shall have the mean ascribed to them in Terms and Conditions to the Service Subscription Agreement.
SunnyVision - A Leading Infrastructure As A Service (IaaS) Provider
99.9% UPTIME
Multi-10G BGP Network With Global Deployment, Dedicated China Bandwidth, Dell and Supermicro Bare-Metal
Free Sign Up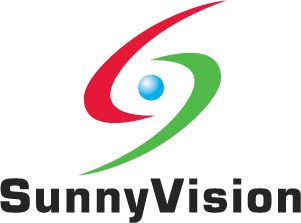 Professional HK Dedicated Server Hosting Provider
Dedicated Server
Other Products
Partners
Enterprise Solution